Product Details
THIS POCKET LANGUAGE TRANSLATOR WILL MAKE SURE NO LANGUAGE BARRIER CAN GET IN THE WAY OF YOUR WANDERLUST.
 FEATURES
It can

 

translate over 30 different languages

 

that allow you to converse with almost anyone, perfect for shopping or asking for directions when you're abroad.

 

(Chinese(Simplified/ Traditional/ Cantonese), English(US/ UK/ Australia/ India), Korean, Japanese, French(France/Canada), German, Spanish(Spain/ Mexico), Thai, Italian, Dutch, Greek, Portuguese(Portugal/ Brazil), Russian, Arabic(Egypt/ Saudi Arabia /International), Hungarian, Swedish, Czech, Finnish, Danish, Polish)
Instant translation

 

makes it easy for you to get translation results in a matter of seconds. Simply press the button, speak, and get the translated version in an instant.
It can also work via

 

text translation. You can type in the words or phrases you want to translate through an external keyboard, ideal for those who are studying a certain language.
Accurate voice recognition, its built-in dual microphone can reduce background noise, allowing it to detect your voice and precisely catch your words for correct translations. 
Pocket-sized design & easy-to-use buttons

 

make it an ideal travel must-have that you can use and carry anywhere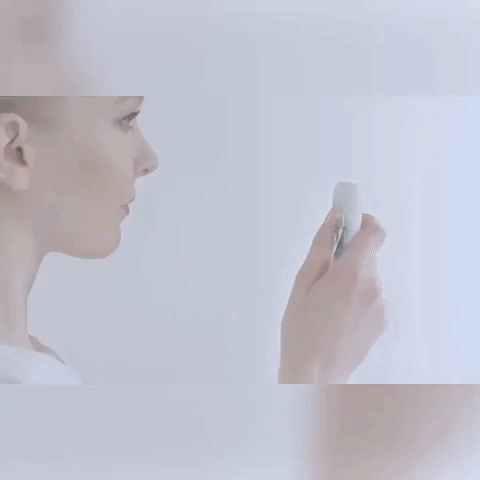 PRODUCT SPECIFICATION
Dimensions: 12.5 x 3.5 x 1.2cm/ 5" x 1.4" x 0.5" 
Weight: 65 grams
Shell Material: Aluminum Alloy
Power Supply: Built-in lithium battery, 3.7V, 800mAh
Transmission Distance: 10 meters
Speech Recognition Distance: 1 meter
Compatible System: Android/ IOS
Package Inclusions: 1 pc. Pocket Language Translator, 1 pc. USB Cable, 1 User Manual
INTRODUCTION OF THE METHOD OF USE
The mobile phone connects Wifi, or mobile network, scan the QR code on the product, and download the translation APP of iTranslate;
Set the App according to the Instruction.
Power on the translator; Then open the bluetooth and connect the device "Translator" with your phone;Open APP, it will scan and find the the "iTranslate" device.
There is a menu bar in APP, and the language of more than 30 countries can be selected.
After choosing the translated language, press the button A on the translation stick to start the recording, release the button after the speech is finished, and check the translation results on APP for about 1 second,the translator recognizes the speech as a text,then translates it into foreigh language and plays.
PACKAGE LIST
1 x Translator
1 x USB Charging Cable
1 x User Manual