Product Details
Eyelid Tape Sticker Invisible
Stand out instantly and look like your favorite Hollywood icon with the 1056pcs Instant Lift Double Eyelid Sticker with Tool Set! This transforms your eyes dramatically, we promise you'd be amazed! 
If you're ready for stunningly beautiful eyes without the high costs that come with surgery, this 1056pcs Instant Lift Double Eyelid Sticker with Tool Set would be a dream come true! In fact, continuous use of this incredible set delivers permanent results you'd like even more.
BENEFITS
✅ Eye charm made to give the appearance of larger eyes
✅ It makes the thin eyelids clearly visible
✅ Shape and transform your eyes with eyelid tape WITHOUT pain or risk of surgery, create a youthful lifting eye towards your eyelids
✅ Easy to apply makeup after eye charm in
✅ It is also good for those who want to improve their eyes
✅ Continuous use of the amulet for the eyes makes your eyelids permanent without surgery
✅ Excellent penetration of air and applicability of makeup.
✅ Breathable and comfortable.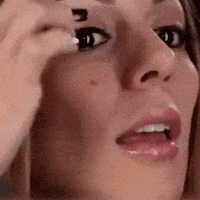 FEACTURES
100% SAFE. 
No surgery needed!
Affordable, instant effect
Breathable, make-up friendly strips
Beautiful natural-looking results that last all day
SET INCLUDES: 1056 x Invisible Lift Double Eyelid Stickers (1 Roll) & 1 x Applicator
HOW TO USE
A very cute little thing, absolute security, harmless to the skin.
The design is user-friendly, with two faces, pink face - hair removal, green surface - lubricate the skin.
Skin-friendly foam material, very soft, remove body hair without pain drops.
Can smooth skin or eliminate aged or thick exfoliation of body and joints.
Portable size is convenient to use anywhere even when traveling.